An interview with Olga Bogomolets
The new law on transplantation, adopted by the Verkhovna Rada last week, has caused a lot of noise. Some believe that this law will allow dealers on the black market organs literally "disassemble" Ukrainians for parts. Others – that thousands of patients have a chance at life.
How the law protects the Ukrainians from scams? How many lives could be saved? How much it will cost such operations in Ukraine, who and how can now take the "spare organs"? This OBOZREVATEL talked to the people's deputy from the Bloc Petro Poroshenko, head of the Health Committee Olga Bogomolets.
– Olga Vadimovna, it is believed that the law on transplantation opens the door to fraud. And now the poor Ukrainians will disassemble into pieces on the cheap. As you said, the law can protect people from it?
– Very quickly disperse any fears. Firstly, we have the law on transplantation – is not new, but old. It was adopted in 1991. Transplantation have allowed in principle. Only she never worked as a system. And the old law is much less secure than the new one, which we have recently adopted.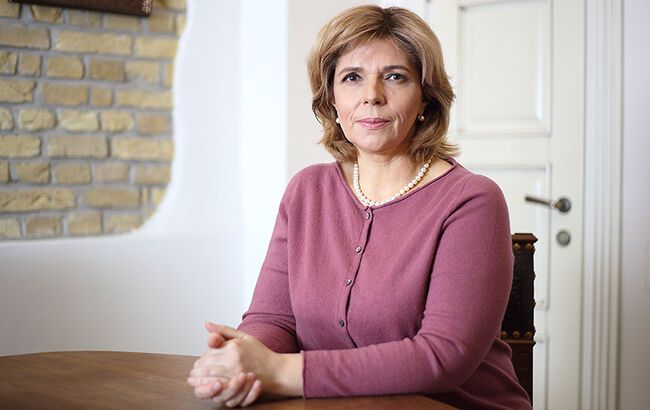 What is the fundamental difference? Today, for example, we do not have a registry of those people who need a transplant. This law creates such an information system. And we will see exactly who and what you need, what kind of people require a transplant. This system assumes that we will have a list of potential donors. People who are willing to voluntarily extend the life of other people, to save them even after his death. The law also sets stricter limitations: it can not be a donor who died in ATO area, can not be a donor orphan or unidentified persons. Also, a donor can only be the result of sudden death. People who die of old age, can not be donors, because their bodies have already outlived his own.
The law also allows a person to consent to the fence of their bodies. A first line allows relatives after the death of a loved one to consent to transplant his organs. This is something that has changed in the law.
Creation of registries and transplantation system will allow to the law earned.
Parliament did not support those models that work in India, Belarus, Russia. There working model "presumption of consent". That is, the person or his family do not ask consent for donation. If you died, then your organs taken for the sake of the other person. For example, in India it is simply built into the cult. People do not just not afraid of this, they believe that this is the highest award that your kidneys or heart can still live after your death. But since the church was against this donation, the Parliament did not go for it.
The new law also puts more constraints on the development of the black transplantation.
The law on transplantation – is not only a law on organ transplants. This is the law of the future of medicine and the future of people. Because there are many diseases that we have not learned how to cure. For example, myocardial infarction – death of a small local area of the heart. Living heart tissue is replaced by scar, and as a result a person for life remains with part of heart, which does not allow him to fully operate as a pump. But in the future it will be possible to transplant part of heart cells instead of scar. Also it will be possible to make 3D scaffolds. For this and need this law, which opens the way for us in the civilized world.
– It turns out, is, If a man during his lifetime did not write the document that he agrees to organ transplants, but after his death, all may decide to his relatives. And if a person, in principle, does not want that? What you need to take to relatives and did not give consent?
– There are three options that you can add to the registry. The first – the consent. By the way, you have every right to change her mind, then your data will be removed from the register. Second – you can fix the registry, you absolutely do not want your organs transplanted after death. And none of the relatives will not be able to change your decision. And the third – of your agreement or disagreement in the register is not at all, you are not told anything. In this case, your family will be able to make a decision. It is possible that you take orally with them discussing the matter and spoke on the topic, if you want to make your heart beat after the death of the body of another person. This, too, can be.
– The relatives will receive money for it?
– No. The entire system is built in such a way that the organ transplantation can not be compensated financially. The law spelled out only one option with the possibility of compensation by the state – for the donor bone marrow cells. If people spent their time and money on travel, missed a day at work to come and become a donor of bone marrow, the State may compensate him his fare.
– whether the transplant operation will be bodies in Ukraine is cheaper than abroad?
– We have spent ten years 2 billion hryvnia to the treatment of our patients abroad. Today surgery to bone marrow transplantation in Belarus there are 150 thousand. Euro. In Ukraine, we will be able to do this operation 3-5 times cheaper. This means that for the same money we will be able to cure more patients and give work to our doctors. This year, for treatment abroad, we allocate 700 million USD, mainly in transplantation and bone marrow transplantation. Now the money will remain in the country.
– Doctors will receive fees for such operations?
– The law is not provided.
– But in this case, doctors will again solicit bribes for such operations.
– I believe that the current system of remuneration of doctors and health professionals encourage people to do so. How can I survive and raise their children, receiving a salary of 3200 UAH? Today, a doctor, a nurse and a nurse receive the same pay. It is the policy of the state, which destroys medicine. We are all doctors – volunteers. Why is the judge who decides, receives 100-150 thousand. UAH, and the doctor who saves the lives of patients who must be poor and look for any other income?
I believe that a doctor need to pay high salaries, not a percentage by the number of its operations. And the attempt to force physicians to make money, even more discredited health system. Because doctor's task will be to – to do more transactions in order to earn.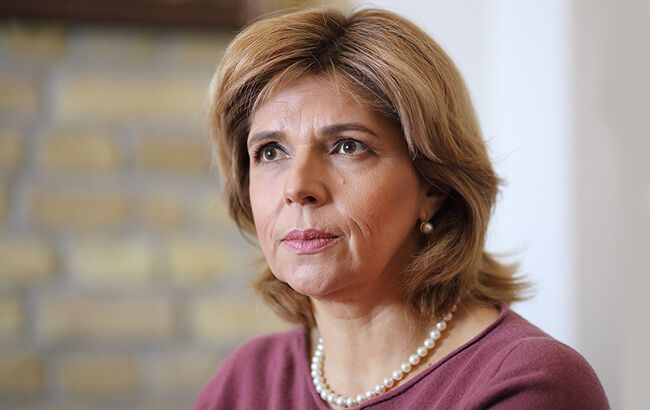 Unfortunately, the current leadership of the Ministry of Health, this problem will not be solved. Because they believe that we have doctors too much, so do their best to squeeze them abroad. According to our trade unions and abroad have already left 60,000 physicians. They are waiting for Lithuania, Estonia, Poland, Romania, and even Germany. But do not leave those who have a few years to retirement or budding doctors. Leaving those with 10-20 years of experience. Virtually destroyed our human resources. Therefore the question of salaries of doctors now faces acute. Transplantation to develop in Ukraine, doctors should receive a decent salary.
– an electronic register where data of all who are willing to send their organs after death will be made will be created. How the registry will be protected? We all know how hackers are able to break all the registers. Imagine, if the data of these people will be in the hands of outsiders. Doctors will have access to the registry?
– No, the doctors will not have access to the registry, they are fighting for the life of each patient. transplantation system will be created. Do not need to be in every hospital, they will be at the regional level, for example. They will have access to the registry.
I'll explain how the procedure will be the fence body. For example, an accident. The police arrived, the victim is alive, but badly injured. His soon to be taken to hospital. He was still breathing, it is connected to the device of artificial ventilation of the lungs, but the patient's brain death occurs. And it must simultaneously capture three doctors. Also, there are special devices that establish brain death. Such equipment should be everywhere, where do organ transplants. Not on the eyes, not on the nose, and the device must be set – if the brain is able to still recover. Only after ascertaining brain death turn to transplantkoordinatoru. That is, it checks the registry and finds out whether there is in it the patient. If not, it will talk to its nearest relatives, whether they give consent to the transplant.
If you agree or native man is in the donor registry, then begins the process of selecting the recipients, ie to whom authority may come. Also conduct ultrasound and a complete blood count to make sure that the person does not have diseases such as AIDS, hepatitis, etc. To come to the recipient, such as the heart, the approximate age, height and weight of these people should be the same. Because if the donor is an increase of 1.85 m and a weight of 120 kg, then transplant it to the body of a man rising 1.60 and weight 58 kg is not possible. Because the heart just will not fit in the chest. It's only in the movies show that the transplanted organ can be easily, actually not. When finding a suitable patient decide how to deliver it is prepared for operation.
– And if the accident occurred on a rural road, and the man was taken to the district hospital. That's how it is possible to carry out such complicated procedures?
– Nothing. When our district hospitals are sufficiently equipped and will be instrumental to diagnose brain death, then we can discuss and consider how to ensure the organ transplant process there. While we do not have the equipment, the process will only be built. I think we have to be the pilot point where the doctors have done a transplant. And need rosters.
– It will be a queue of people who need organ transplants? Who will have the first right, and someone will be waiting for? Is someone able to influence the way to the kidney in the first place got it close? How it will control?
– I have already explained the selection procedure of the body, because not everyone can approach it. If it fits to several people, the first in line will be the one to whom it is most needed on medical grounds.
– How many people are now standing in line for organ transplant? Which organs they need?
– Now we have no state line, so to say exactly how many people in need of transplants – is impossible. Only new registers allow to see who and what we expect. The annual demand for transplants 5 thousand. Man, and every year 3,400 people die, without waiting for transplantation. There are local listings in different hospitals. Our main transplant Nikonenko said that they have a waiting list, in which 200 people in need of kidney transplants. There are all those whom the state sends abroad for treatment. But not all state sends, and not everyone can wait for this operation.
– As for a bone marrow transplant?
– Ukraine is now doing a bone marrow transplant. But patients do not have enough medicines. Ministry of Health does not buy drugs in the right quantities. Imagine that before the bone marrow transplant a person needs to take a course or even multiple courses of chemotherapy. The cost of each – dozens or even hundreds of thousands of hryvnia per month. Parliament allocated the money, and the Ministry of Health, having them involved in strange things. Indeed, in the list of drugs for chemotherapy, several names. Separately, these drugs do not work. You need more than one to stop the disease. A Ministry of Health did not deliver them. Some drugs may come in half a year, the other – in a year, a third – 18 months. Although the money allocated to them.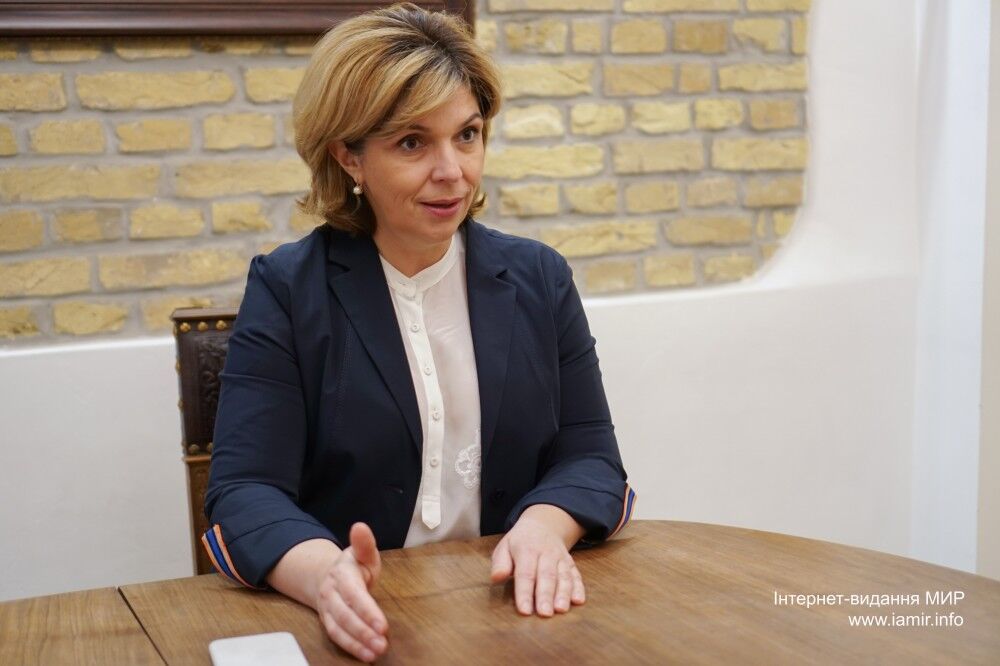 Also from the Ministry of Health for two years, we can not achieve a single document that would allow Ukraine to buy abroad in the international stem cell bank and bring them here. If we do not need a donor, we can simply buy these cells and to bring. Several times Ministry of Health Committee gave instructions to prepare a document, but nothing has been done for two years. Therefore, the work of this department we consider unsatisfactory.
The same situation is with the sending of Ukrainians abroad for treatment. Money displays, but the contract is not signed by the patients are forced to wait. Also, people who have undergone transplantation. After that, they need expensive treatment, and no drugs, and they simply have to beg.
– When actually make a new law?
– The law stipulates that the registry, without which the law begins to work, must be created before the end of this year. After that, from 2019, the law begins to work. To do this, we will create a working group that there were representatives of the Ministry of Interior, Security Service, the Prosecutor's Office of MES, the Ministry of Health – which would have built a road map how to implement this document. After all, the current law is given frame – the presumption of disagreement and registry. What will it be and how it will happen – this needs to work.
Image: © РИА Новости, Варвара Гертье
Written by Marina Petik